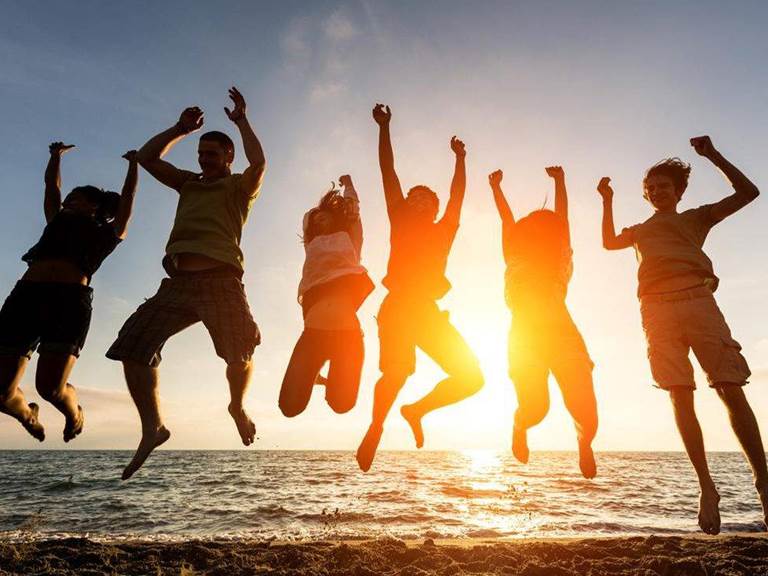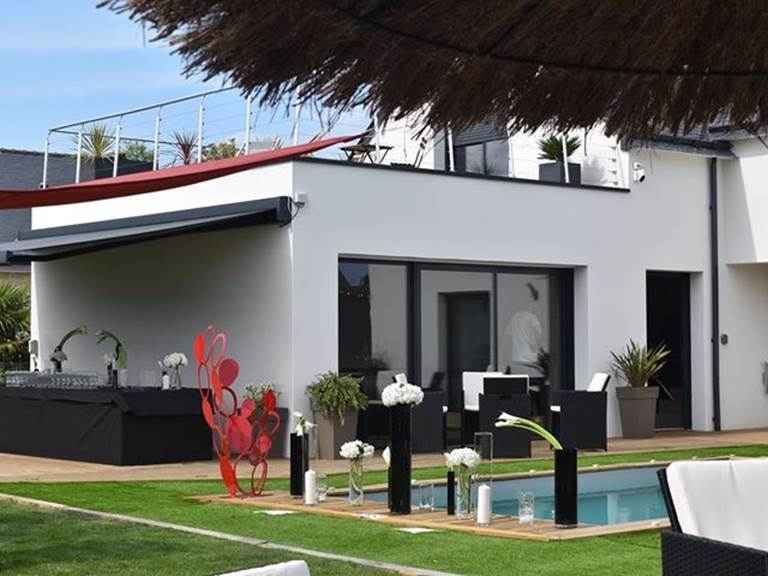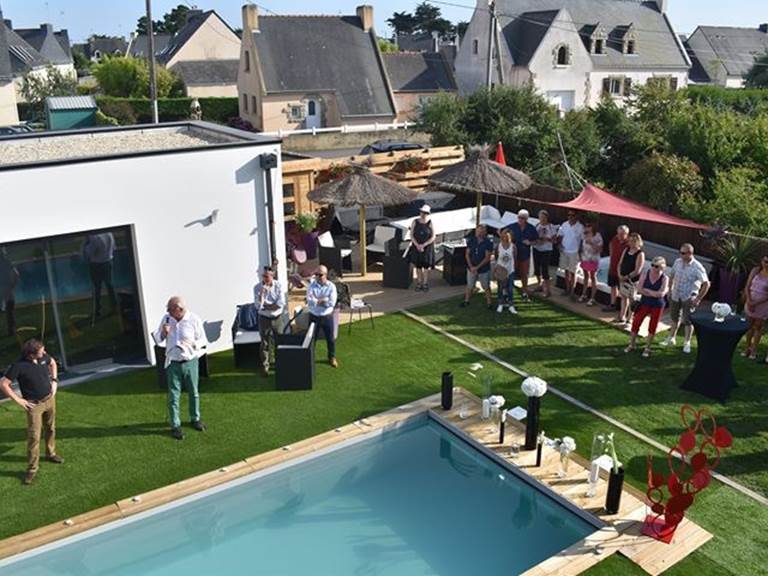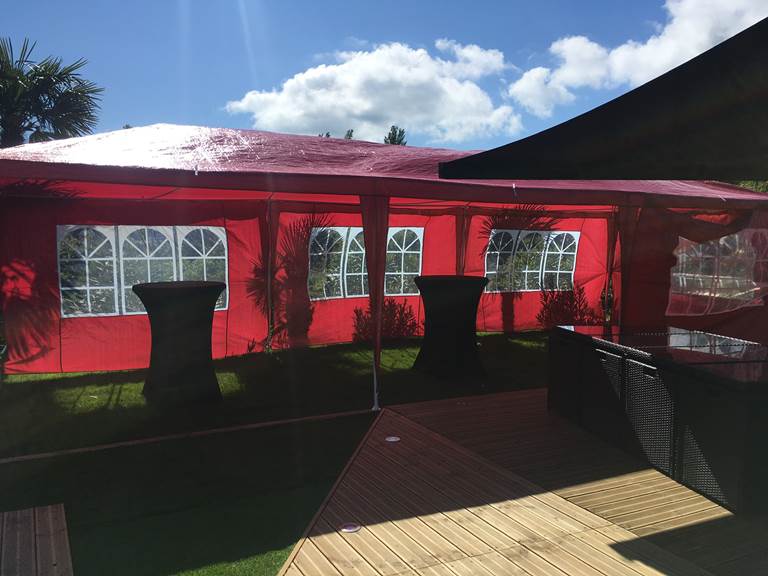 Going in a group with family, friends or colleagues, for a weekend or an extended stay is really a pleasure ... This is why Villa Charles & Ashton offers you the turnkey organization of your stay group on the Rhuys Peninsula with 5-star accommodation for up to 18 people.
For you and your friends who share the same passion, passion for sport, for nature, or simply the desire to discover the many riches of our region, Discover our turnkey packages (accommodation + activities) and
ask for your quote by clicking here.
The room and the marquee will allow you to organize your events in an ideal setting (possibility of catering on site). Space to get together, to get together, to party, to park ... And everyone sleeps there, in the comfort of a 5-star villa and can enjoy the facilities and services of our residence.