Cultural heritage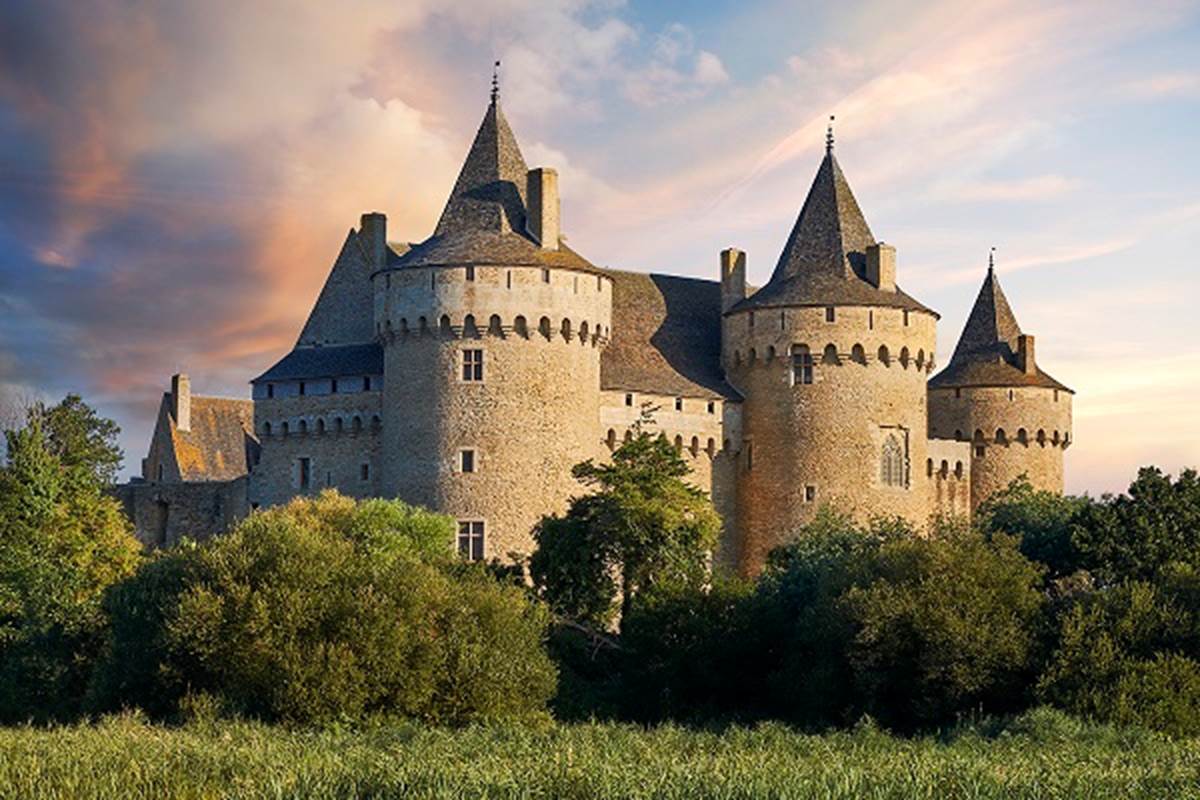 to 5.9 Km in our area
Domaine de Suscinio
Domaine de Suscinio, Résidence des princes et ducs de Bretagne. L'impressionnante forteresse de Suscinio vous invite à vivre une journée de dépaysement et de découvertes. Tour à tour prieuré bénédictin, manoir, palais princier, résidence des Ducs de Bretagne… Derrière ses remparts, le château conte plus de 800 ans d'histoire mouvementée. Coursives, chemins de ronde, panorama sur l'océan… Parcourez cette grande demeure princière pour une véritable plongée au cœur du Moyen Âge. Campement de chasse avec maître arbalétrier et veneur, week-end de reconstitution de vie médiévale, spectacle nocturne… l'année 2019 sera source de nombreuses découvertes. Le Domaine, classé aux Espaces Naturels Sensibles est un espace protégé. Pour découvrir la richesse exceptionnelle de la faune et de la flore s'y trouvant, des parcours pédagogiques seront également proposés.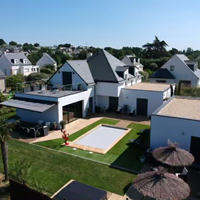 Le château offre aux familles des instants enchantés et une sortie magique, dans une scénographie époustouflante de beauté !
Commercial service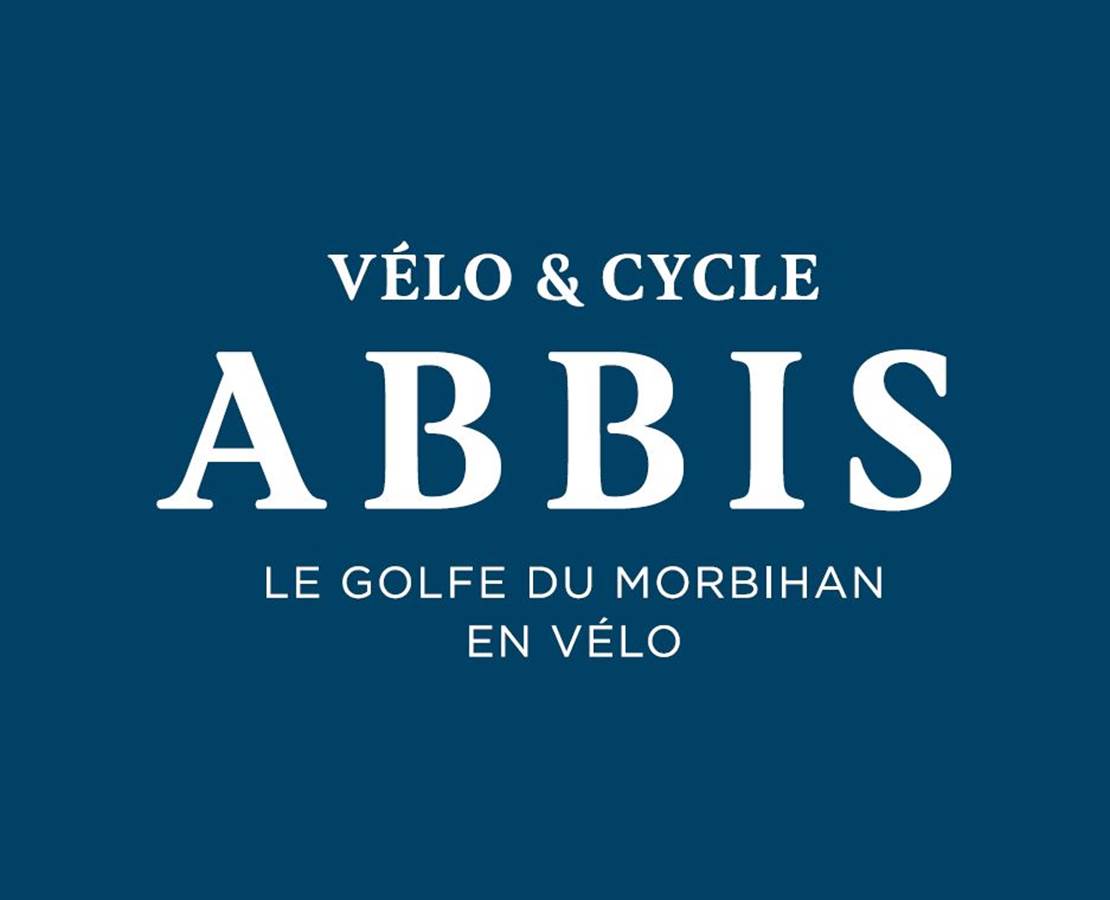 to 4.4 Km in our area
Vélo & Cycle Abbis - Sarzeau
 DISCOUNTS WITH THE CITY PASS GULF OF MORBIHAN VANNES 10% reduction on the rental of a bike for a day or half a day with free helmet 10% reduction on the rental of a rosalie more info on www.citypass.bzh THE GULF OF MORBIHAN BY BIKE RENT SALE : De Rosalies, Electric Bikes, hybrid bikes, mountain bikes, trailers and child seats, follower bikes, tandems ... NEW FOR 2020: Our Sarzeau store is open all year round, Thursday, Friday and Saturday. Le Rédo, Port Crouesty and Damgan, open from April 4 to October 31. Reserve your bike online: www.legolfeenvelo.com Adult from 8 € for half a day. Child from € 6 for half a day. The loan of the helmet is included in your rental. Contact your nearest ABBIS store! * 11, place d'Artimon, Port du Crouesty in Arzon, * 7, ZAC du Rédo in Arzon, * 7, alley of the Dukes of Brittany in Sarzeau, * 28 bis, rue d'Ambon in Damgan.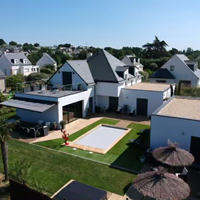 Des vélos de bonnes qualités et un grand professionnalisme de l'équipe.
Tasting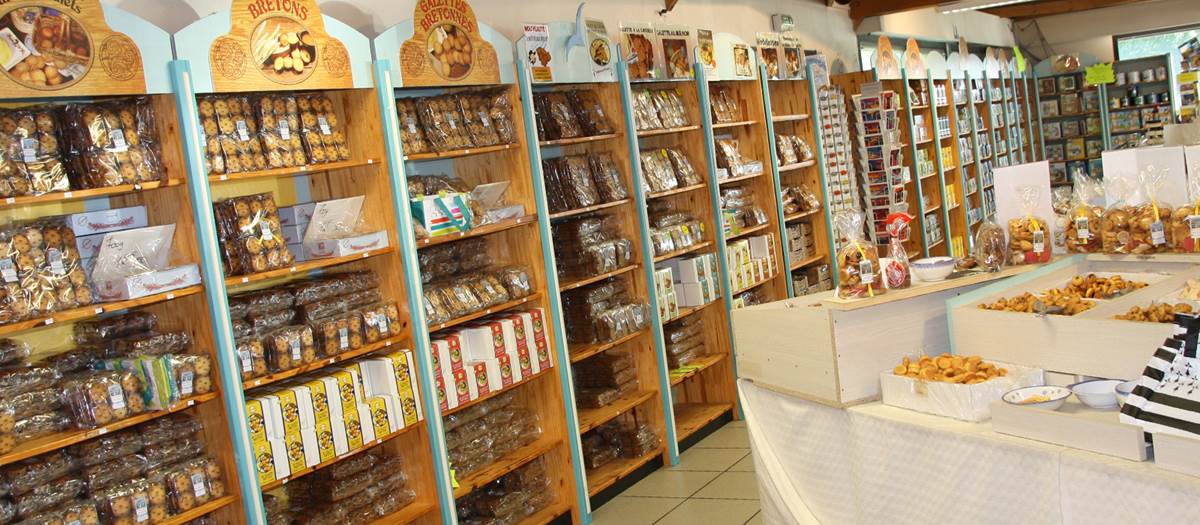 to 3.7 Km in our area
Biscuiterie de la Presqu'Ile
Située à l'entrée de SARZEAU, la biscuiterie vous dévoile tous les secrets des véritables biscuits bretons. Dans cette entreprise familiale dont la renommée n'est plus à faire vous pourrez assister à l'élaboration et la fabrication du gâteau breton et du célèbre Kouign-Amann travaillé en feuilletage avec du beurre de baratte extra-fin.Toute notre équipe vous fera bien évidemment déguster gratuitement tous ces délices dans une ambiance conviviale et chaleureuse.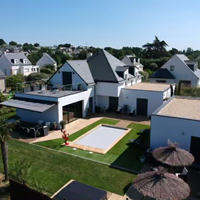 Très beau magasin, beaucoup de choix si bien gâteaux que souvenirs Bretons.
Cultural activity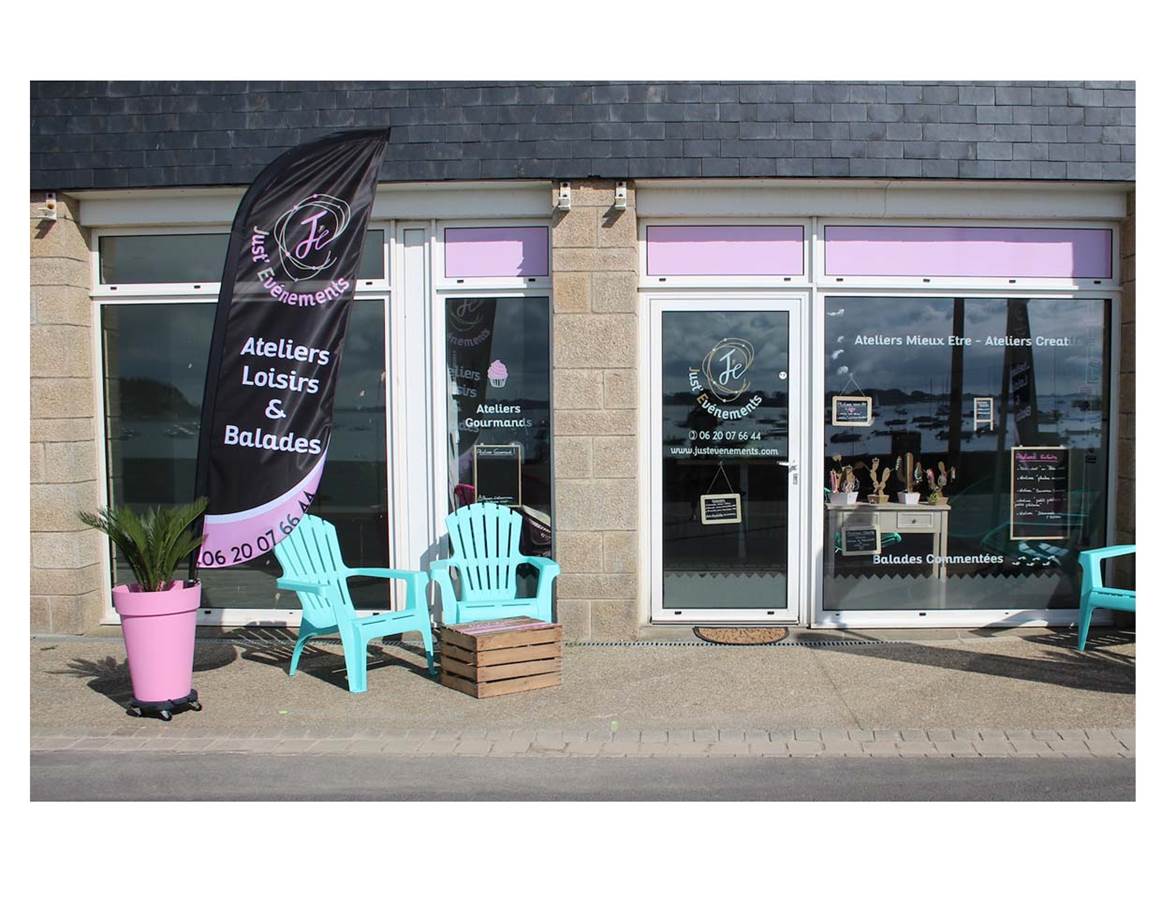 to 10.6 Km in our area
Just'Evènements - Activités Créatives et de Loisirs pour Tous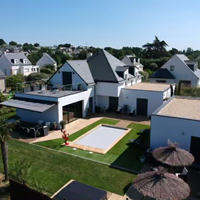 de nombreux ateliers pour les petits et grands. idéal pour les parents qui souhaitent laisser leurs enfants intelligemment en prenant du temps pour eux.
Point of Interest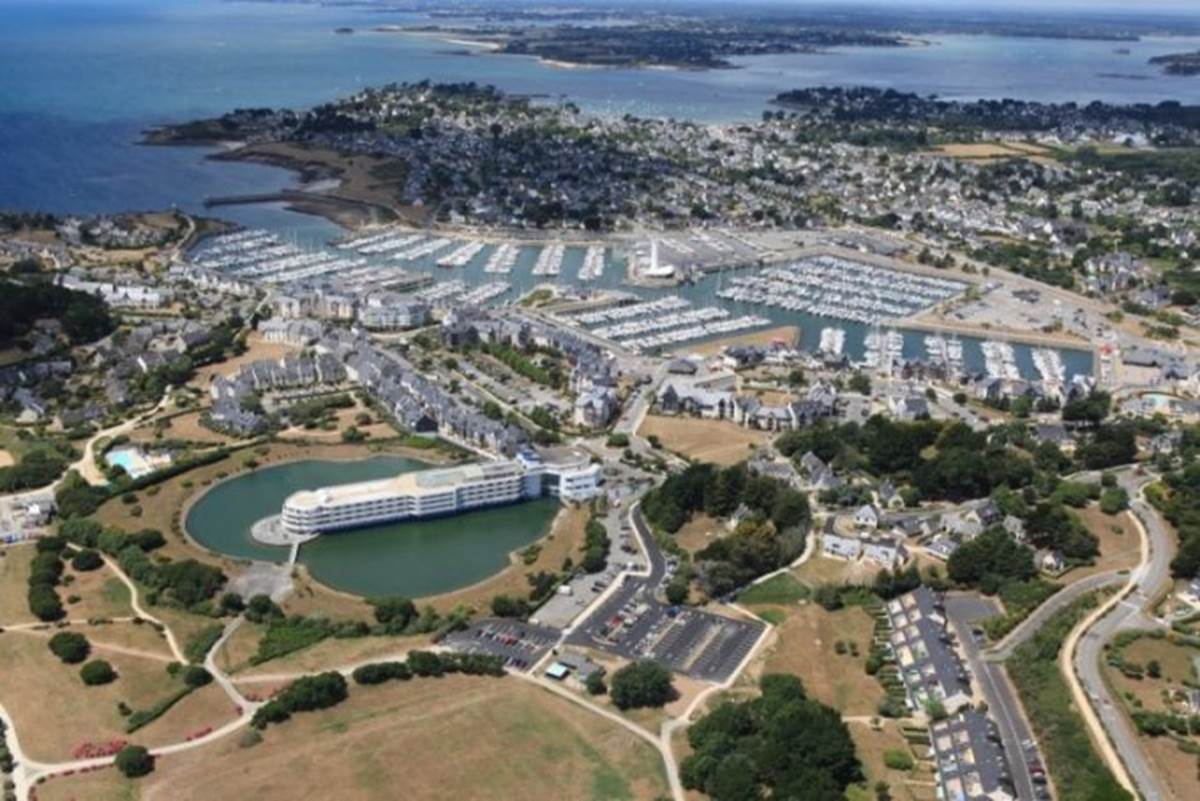 to 9.4 Km in our area
Les Ports et Mouillages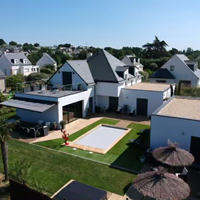 le meilleur port au monde ! une équipe aux petits soins pour vous et votre bateau. Un endroit top
Tourist itineraries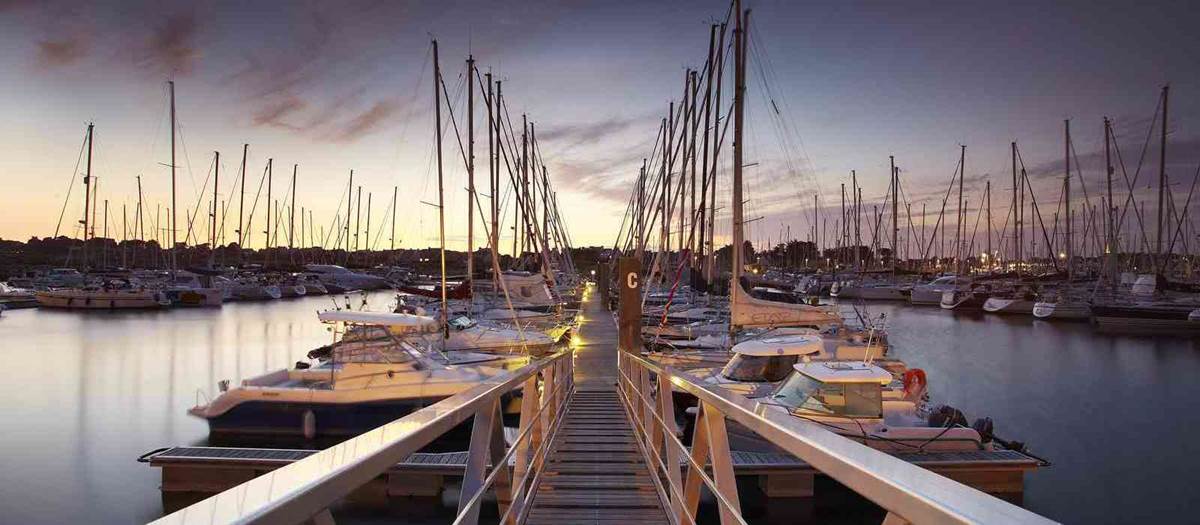 to 7.5 Km in our area
Le GR® 34 - tronçon ARZON
La commune d'Arzon possède une côte découpée et une succession de sept pointes qui ont fait l'objet d'un classement de protection, offrant au promeneur l'occasion d'admirer la "petite mer" sous différents angles. L'itinéraire passe par la plage de Port Navalo, puis contourne le port du Crouesty, un des plus grands ports de la façade atlantique. Longeant les grèves rocheuses et les plages, le sentier arrive sur le promontoire rocheux du Petit Mont.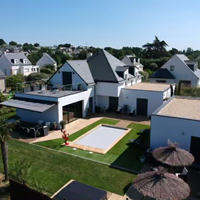 Pour tous ceux et celles qui adorent la marche ou la course à pied. un sentier idéal en famille.
Sport activities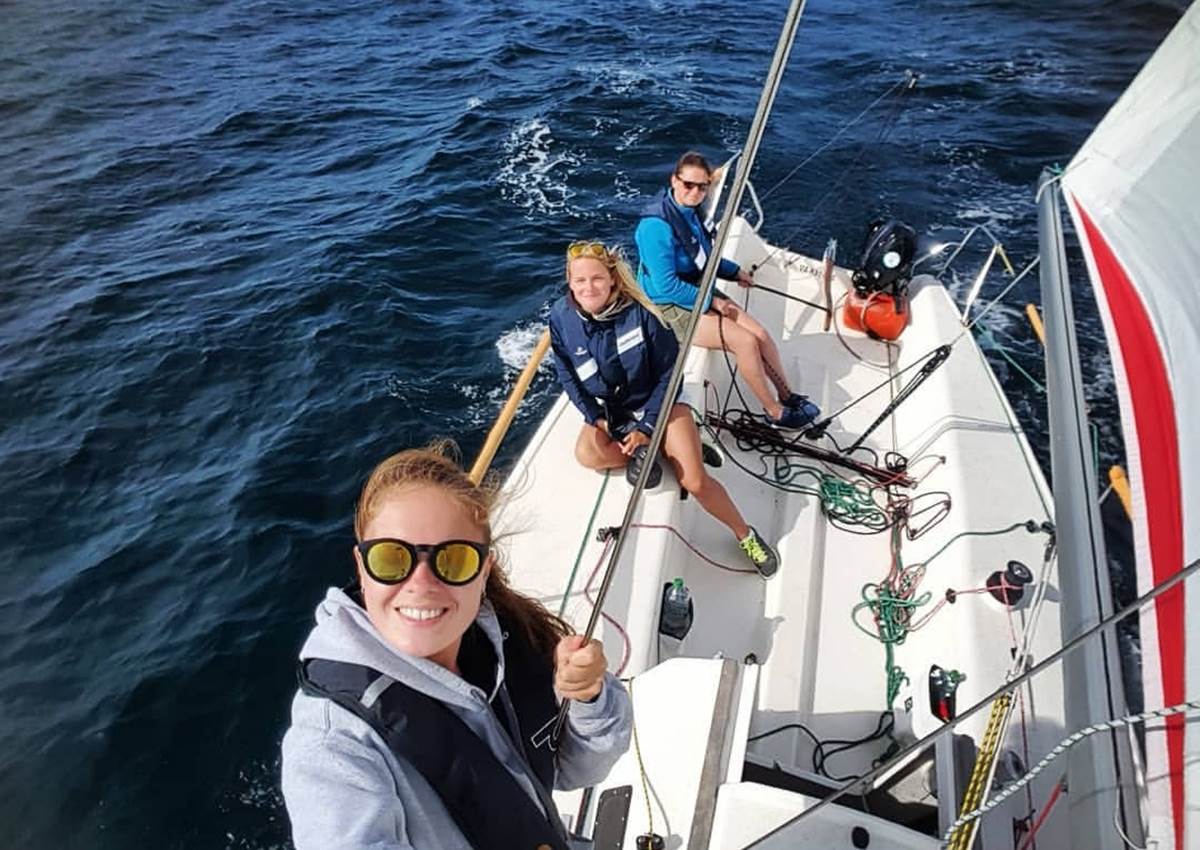 to 3 Km in our area
Club Nautique du Rohu
The Club Nautique du Rohu welcomes you from April to October, in an atypical space where families and friends like to meet to share a passion, sailing. Many supports are available : catamaran, dinghy, windsurf, paddle, kayak, day-boat or even windfoil. Beginners or experienced, young and old, come and sail in our bay. Several formulas are offered: sailing courses, private lessons, rentals, guarding; for there is something for everyone. The qualified instructors will be happy to welcome you and advise you to pass on all their know-how. Contact us ! See you soon at Rohu :-) PS: The Club Nautique du Rohu is also present on the Grande Plage of the Houat island of in July and August… So, take a passenger boat and come and discover the island by sailing at the Rohu !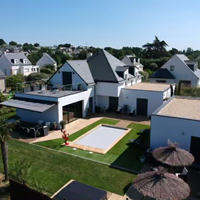 un club nautique sympathique. un encadrement pro. une sortie à faire en famille.
Sport activities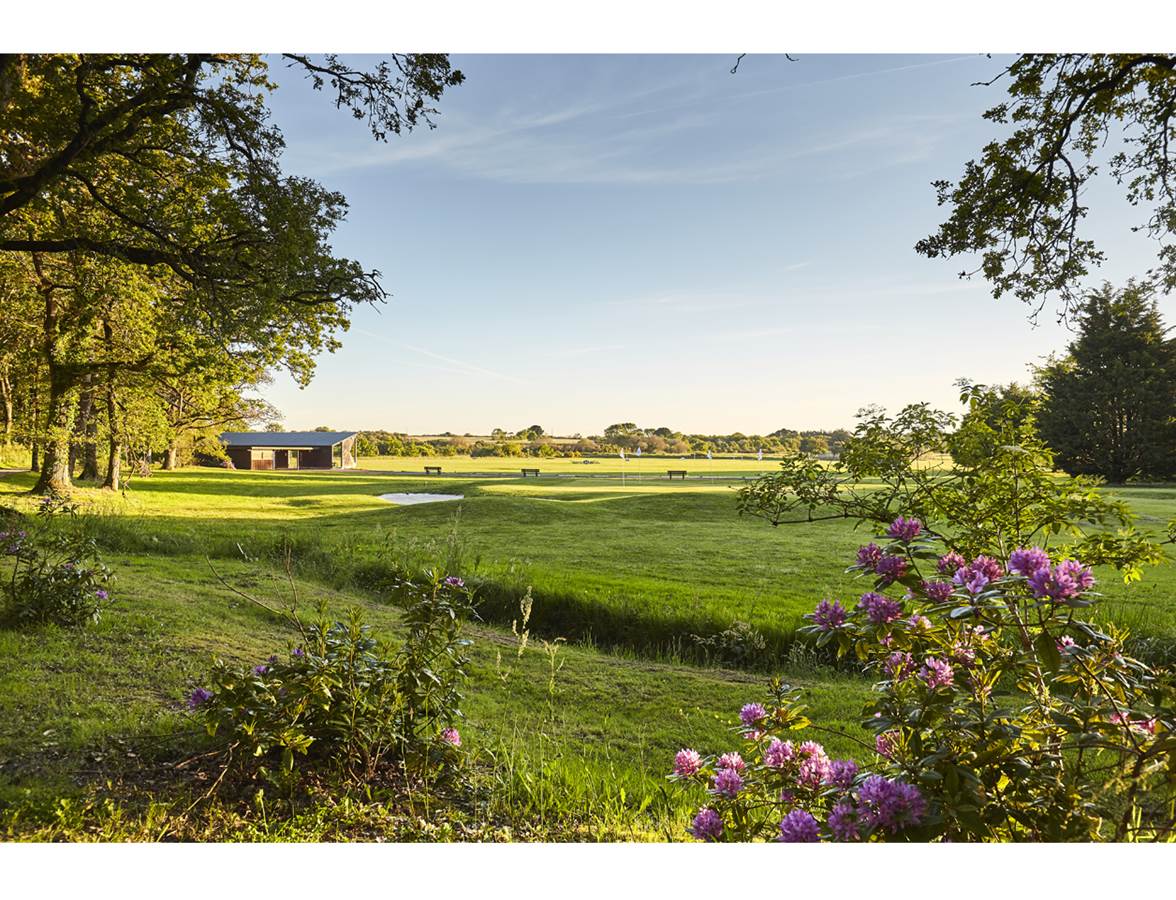 to 6.5 Km in our area
Golf BLUEGREEN Rhuys Kerver
Near the ornithological reserve of southern Brittany, play alongside the herons and egrets, on an authentic course of seaside. You will appreciate the beauty of the landscape and the quality of the course. - Practice - Putting - Green - Green approaches - Bar and restaurant open to all We offer golf-hotel stays and courses to start or improve. Adult and junior courses - Baptism of golf. Green Fee Package + Meal at Rhuys Golf Kerver. Open all year.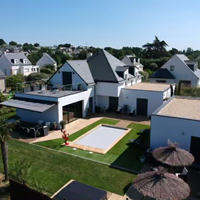 Amateur de Golf ! un lieu magique au calme et un parcours bord de mer.
Point of Interest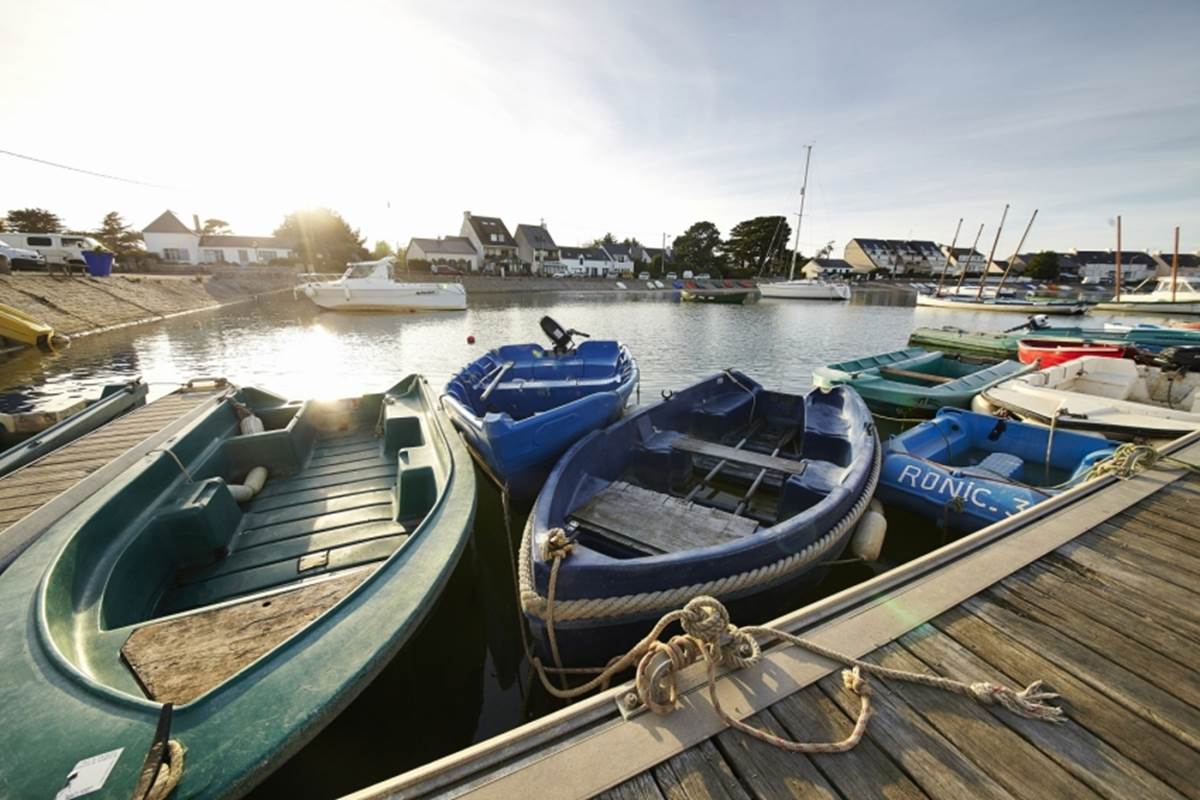 to 0.5 Km in our area
Port de Saint-Jacques - Sarzeau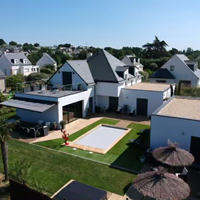 Petit port de pêche et de plaisance. Promenade côtière agréable. Pour les sportifs il y a un parcours avec des agrès.
Cultural activity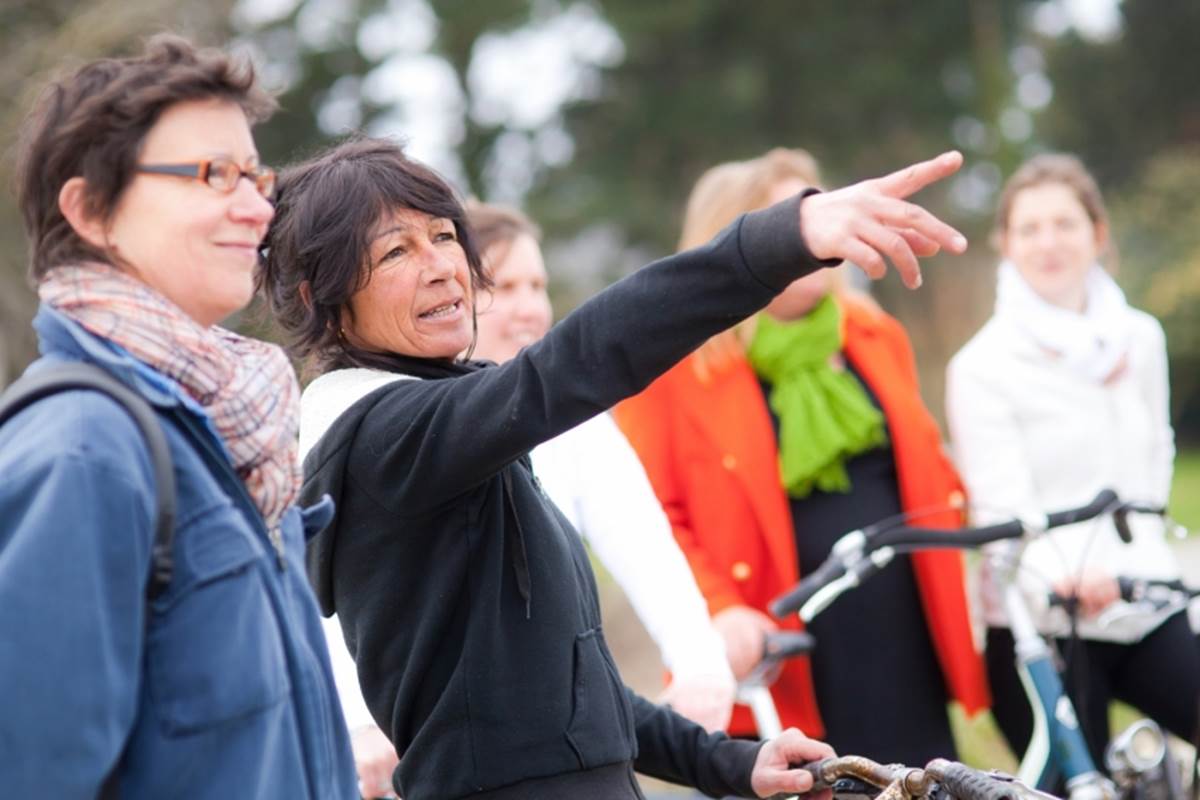 to 3.6 Km in our area
Découverte Nature et Littoral avec Gwen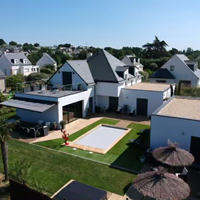 Avec Gwen, elle nous parle et fait visiter la flore, la nature, les oiseaux, un chantier ostréicole. Bref un bon moment de découverte en vélo.
Restaurant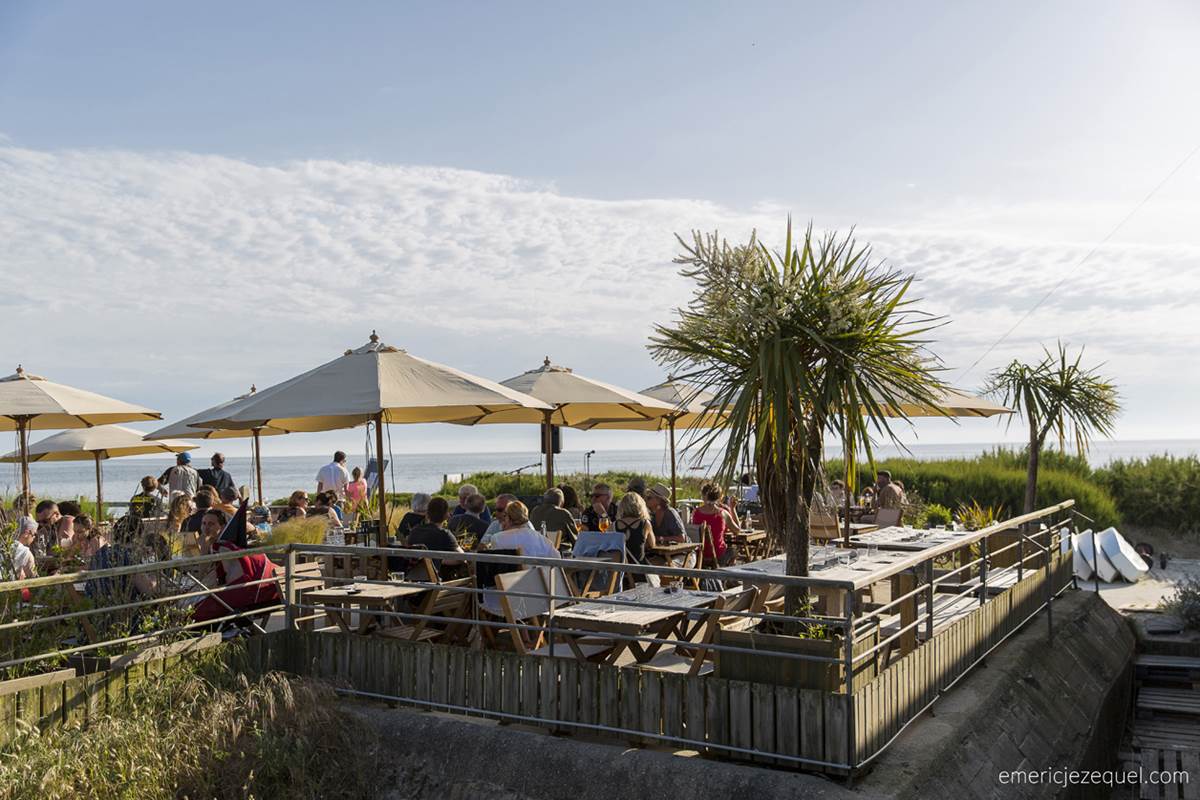 to 8.7 Km in our area
Bar-Restaurant La Pointe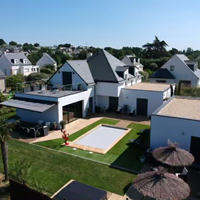 Des superbes glaces, une vue sur le port, et des propriétaires accueillants.
Restaurant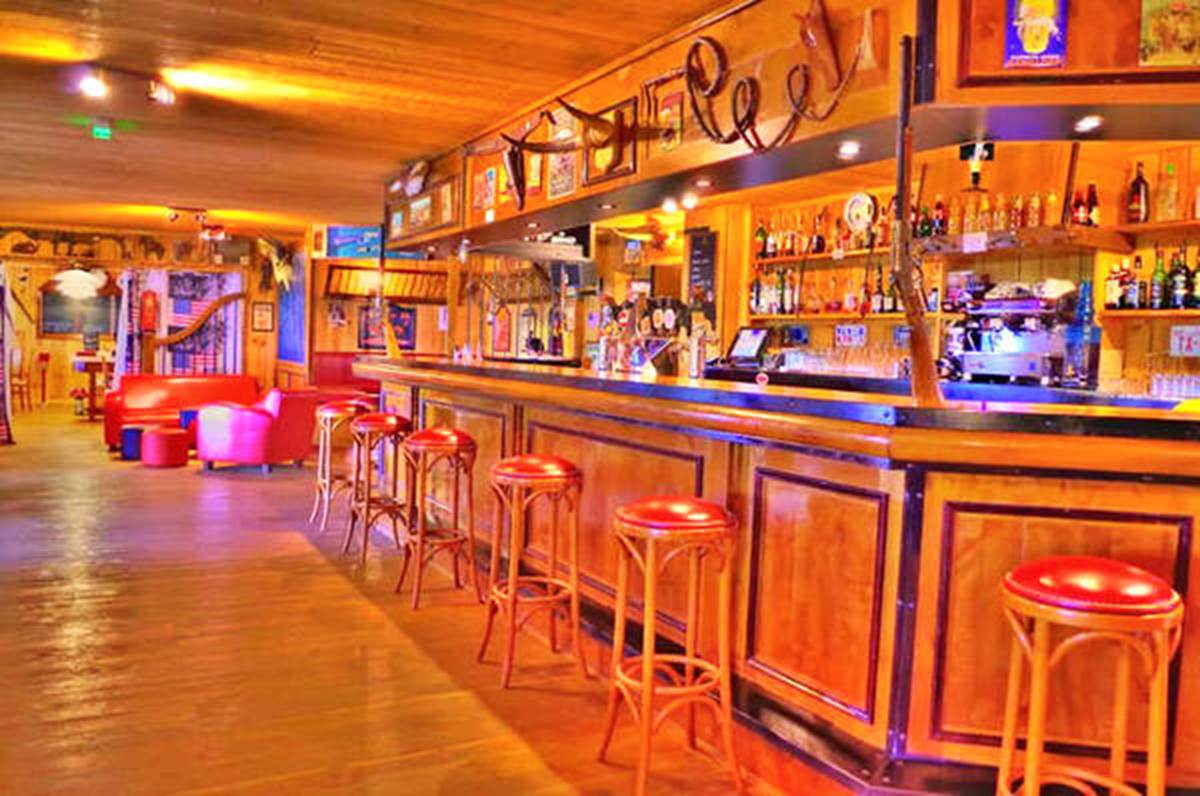 to 0.2 Km in our area
Bar Le Winch
Near Port, Françoise and Christophe are happy to welcome you to make you taste the specialties of the Peninsula Rhuys in a bistro atmosphere "sea side and land side", we offer live music evenings and theme.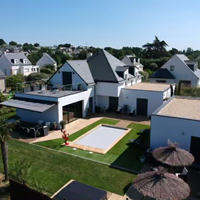 Un bel endroit, lieu de vie incontournable, avec une belle programmation de concerts, une déco classe et atypique, on y mange bien et surtout on peut y boire tout son soûl ! :) à peine 5 min à pied de la plage !
Restaurant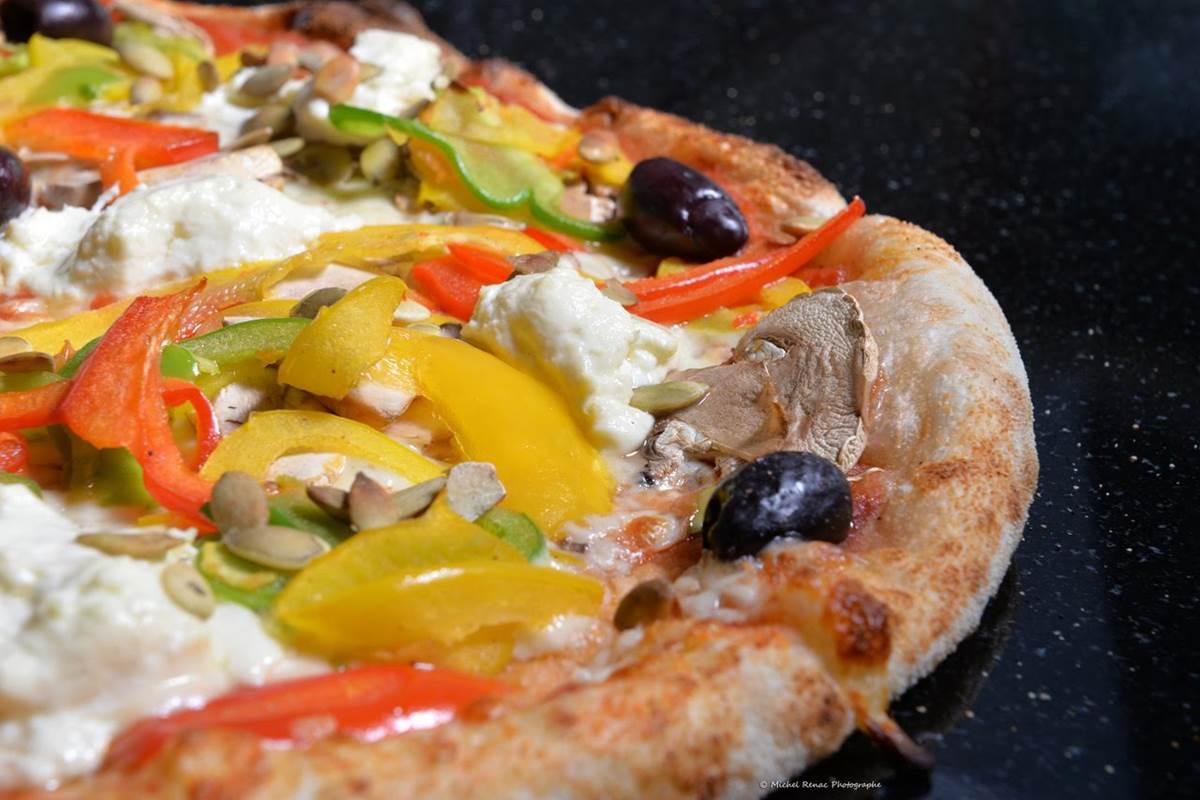 to 3.5 Km in our area
Pizza Rhuys (pizza à emporter)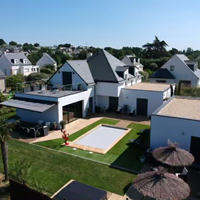 De superbes pizzas, et si comme nous, on veut pas faire la cuisine, on appelle et c'est rapide
Sport activities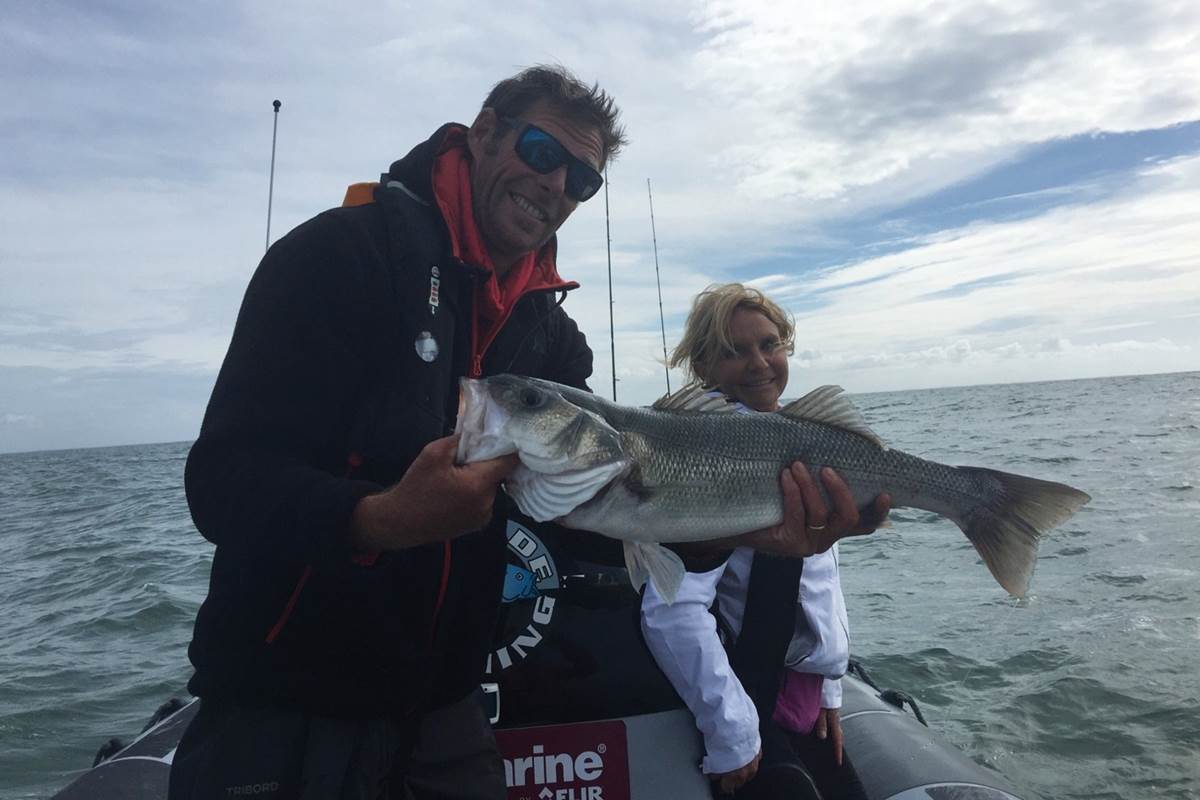 to 0.4 Km in our area
Tolede Fishing
Fabrice Toledo, fishing guide, offers a teaching fishing lures, Gulf of Morbihan or side Atlantic Ocean side. ports of embarkation: Port Saint-Jacques and Port Logeo.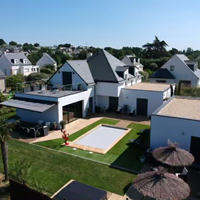 Pour ceux qui veulent essayer la pêche aux leurres. Fabrice nous explique tout en pêche côtière ou autour des îles de Houat et Hoëdic
Tourist itineraries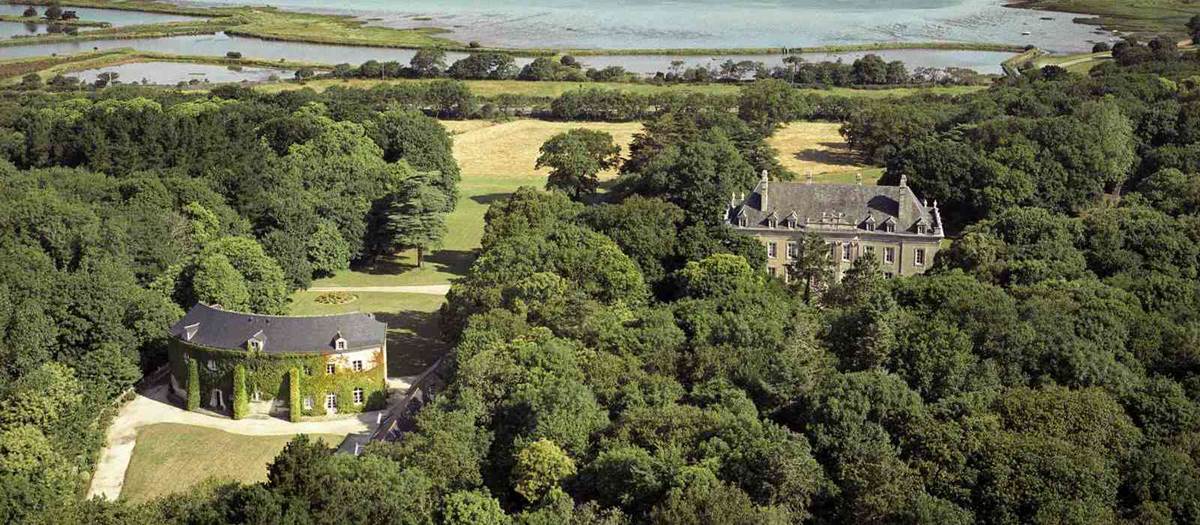 to 5.7 Km in our area
Le GR® 34 - tronçon SARZEAU
Il faut croire que cette côte nord de Sarzeau bénéficie des bien des attraits pour y trouver tant de châteaux. Entre Bénance et Ludré, pas moins de 5 châteaux donnent à cette partie du Golfe un air coquet et cossu. Même s'ils ne se visitent pas, les perspectives offertes par leurs architectures et leurs parcs en font le régal des promeneurs et des peintres. L'un des plus remarquables est le château de Kerlévenan, construit au XVIIIe siècle en tuffeau de Loire. Les marais du Duer faisaient autrefois partie du domaine. Ils ont produit du sel jusqu'au milieu du XXe siècle et sont aujourd'hui protégés par le Conseil départemental du Morbihan.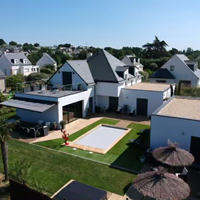 For lovers of beautiful walks. the GR34 is a reference.
Cultural heritage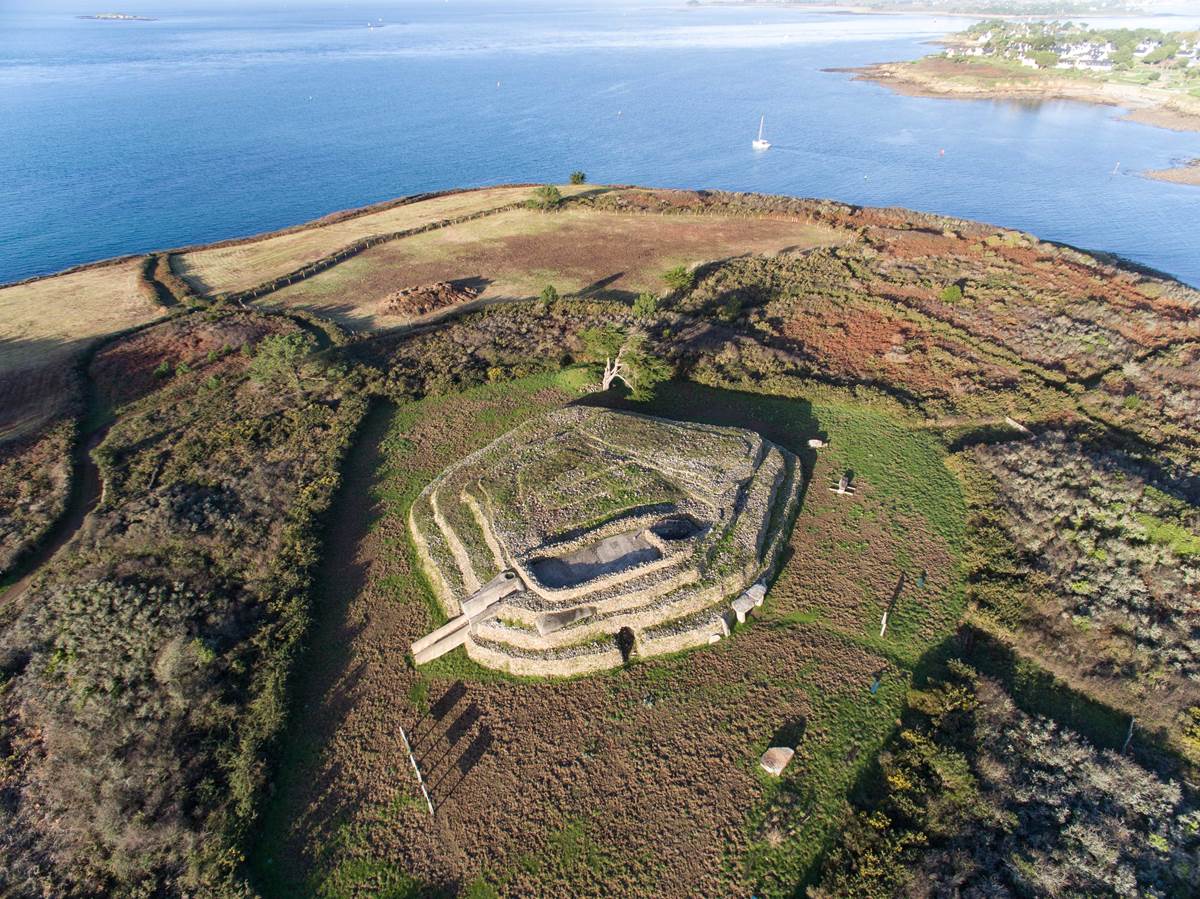 to 9.4 Km in our area
Cairn de Petit Mont
A promontory overlooking the oceanAt the end of the Rhuys peninsula, in the town of Arzon, the megalithic site of Petit Mont overlooks the ocean (the Mor-Braz) and the Gulf of Morbihan. From the time of the Neolithic builders, Petit Mont has served as a lookout for the military and a landmark for seafarers. From this viewpoint you will discover a site, in an extraordinary natural environment, that can be discovered very much in the way of a book of adventure stories. To discover Petit Mont is to discover an absolutely unique heritage. Petit Mont is a megalithic structure dating back nearly 6000 years. A bunker was also built there in 1942!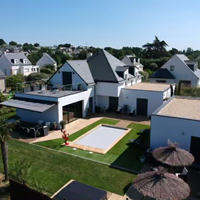 To discover with children. fun activities on the program
Cultural activity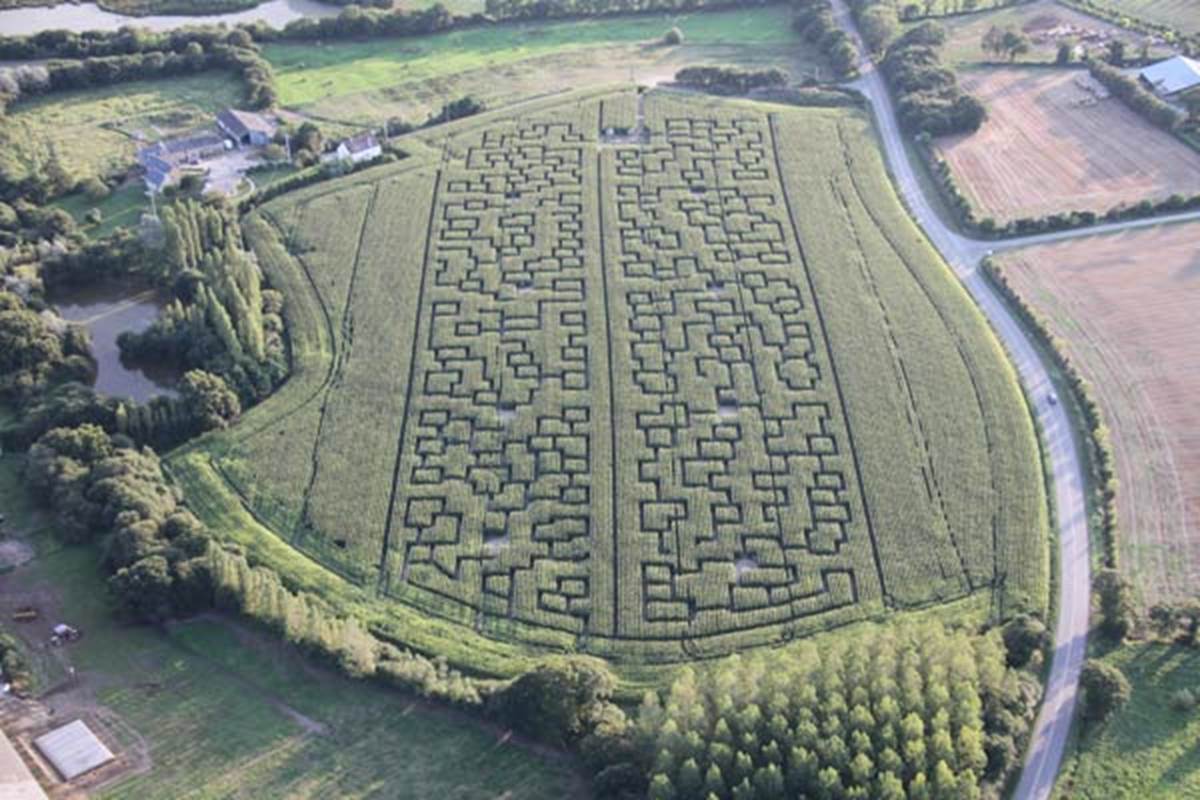 to 6.9 Km in our area
Labyrinthe Géant de Maïs
 DISCOUNTS WITH CITY PASS GULF OF MORBIHAN VALVES 1 € discount on the afternoon and evening entrance 2 tickets bought / 1 free entry on Saturday more info on www.citypass.bzh In summer, when the plants are at their highest, the cornfields of the "Pop Corn Labyrinth" become a huge playground. With family or friends, come live 1:30 of adventure in the heart of nature "Pop Corn Labyrinth". To punctuate your ride, giant wooden games await you all along your route. For more thrills try the adventure at night ... So, do not wait any longer! Come have fun, get lost ... and try to find the exit! Open daily, from July 4th to August 30th . From 5 to 7 €, free for children under 1 meter. Practical information : The labyrinth can be done in stroller.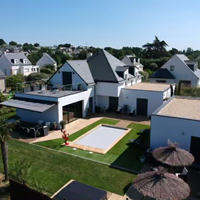 A good time with family. riddles to discover as and when the ride.
Sport activities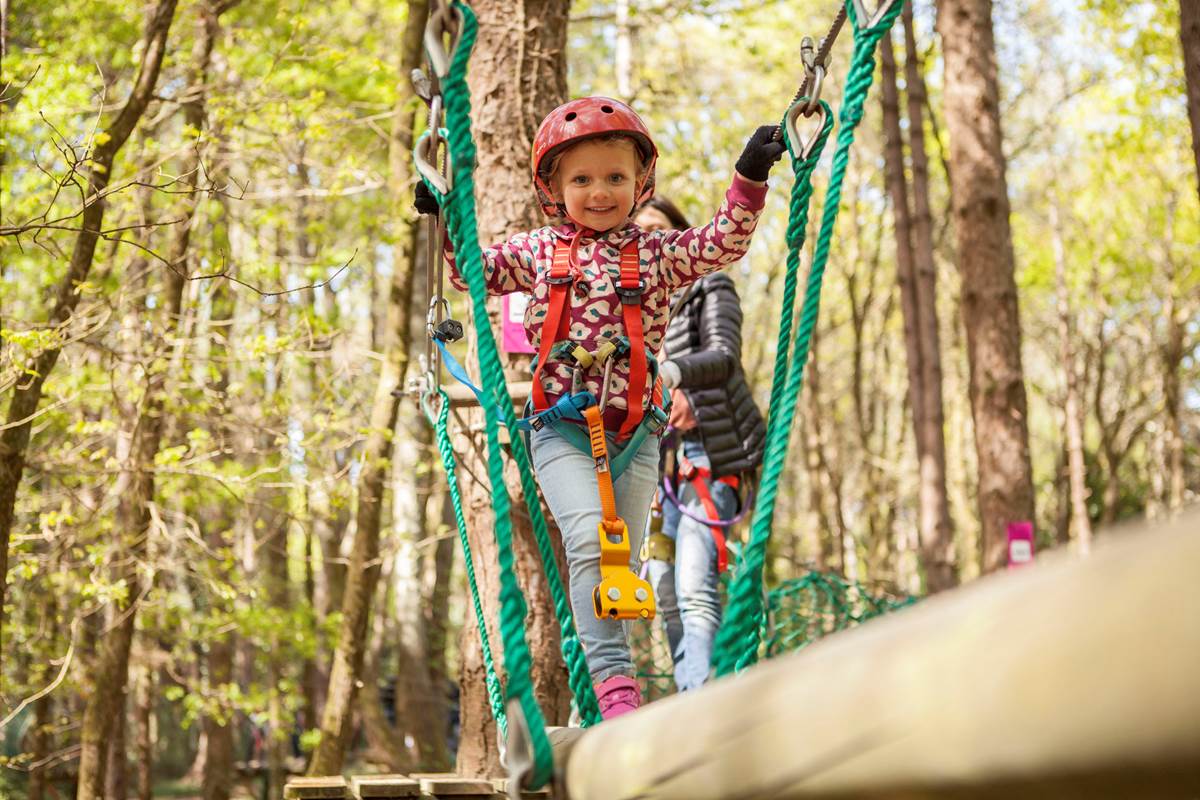 to 8.8 Km in our area
CeltAventures - Parcours Acrobatiques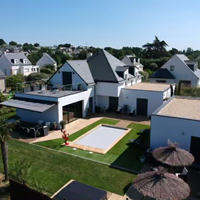 To do, several levels of difficulty for everyone to have fun.
Sport activities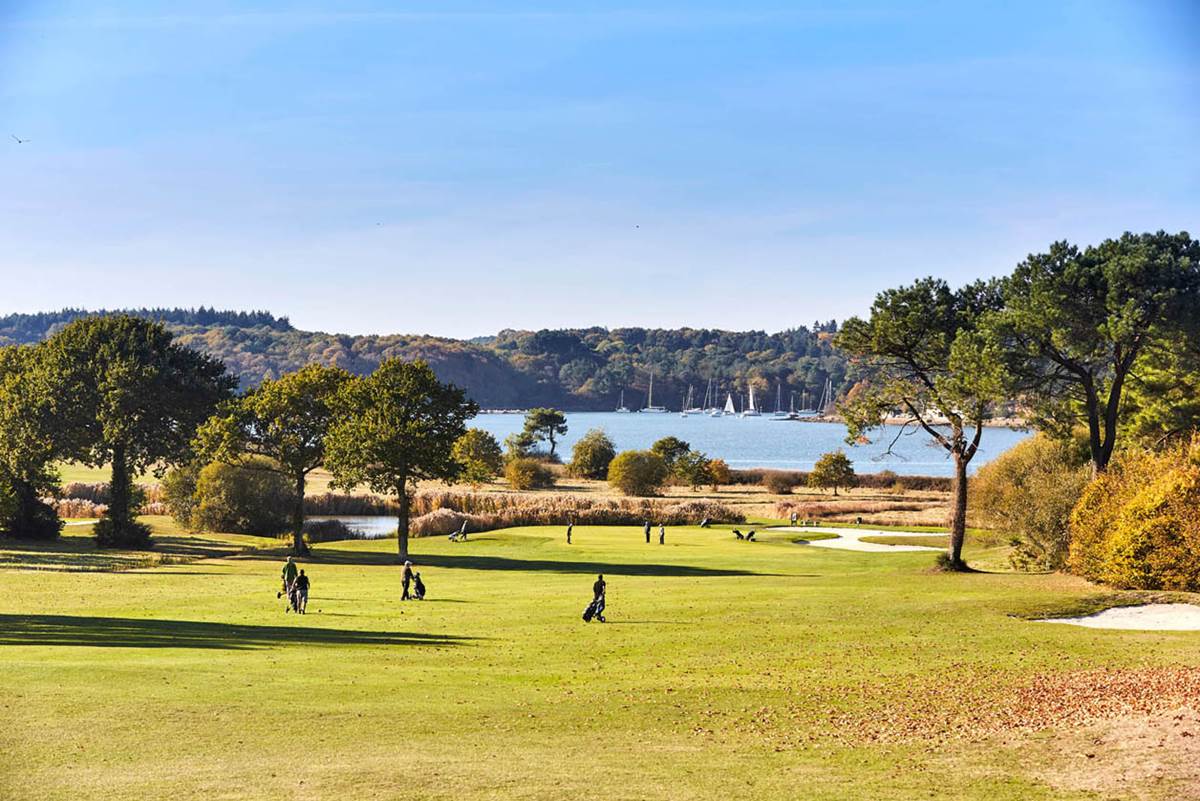 to 18 Km in our area
Golf BLUEGREEN Baden
The Baden Golf is an 18-hole golf course on the Gulf of Morbihan and the Auray River. The Golf combines several atmospheres and along your route, you will cross the banks of the Auray River, in the countryside through the forest. A training area with driving range, approach areas, beans and training course is open to all! Significant work is underway to allow 2018 to open new training areas. All the team, multilingual, is at your disposal in their club-houes completely renovated in 2016! You can have lunch at the restaurant "Le Square du Golf" or go shopping at the Golf Shop. For non-golfers, introductions are organized regularly to make you discover this exciting sport! The team's favorite: Enjoy the famous "19th hole" on the terrace overlooking the boats returning to the port of Le Bono at sunset! Open all year.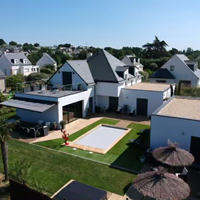 One of the most beautiful golf in the region. Very nice course.
Sport activities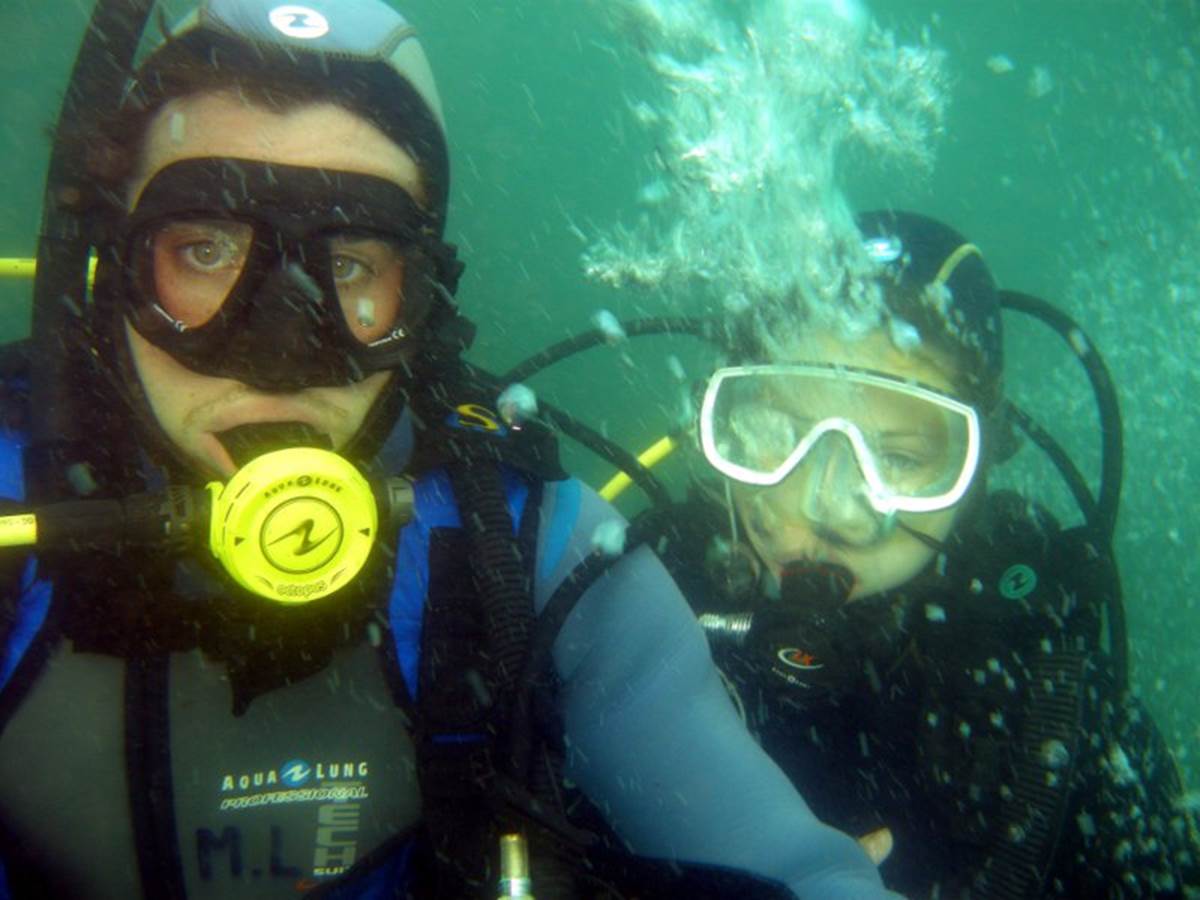 to 7.4 Km in our area
Allo Plongée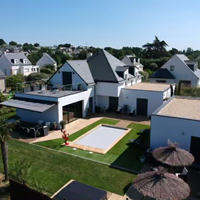 For those who wish to discover diving safely. You will be surprised that the seabed is so clear in our region.
Sport activities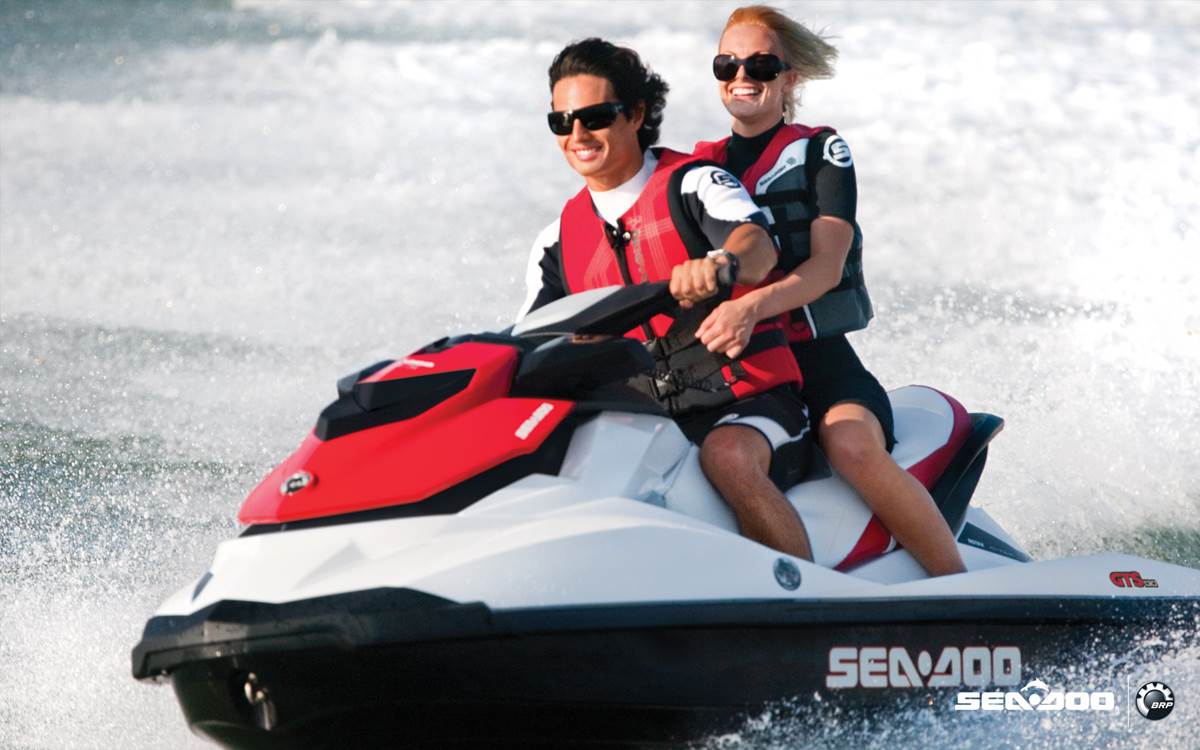 to 9.3 Km in our area
Espace Crouesty - Randonnées en jet ski
Votre base nautique : Jet-ski et Flyboard ! Profitez des 20 ans d'expérience. Seul, en Famille ou en Groupe, vous êtes assuré de passer des moments riches en sensations et sécurisés. Naviguez, volez c'est encadré* ! JET-SKI : besoin d'évasion ? Nos randonnées en Jet-ski sont faites pour vous. Vous naviguerez sans permis* dans un espace privilégié. De la ½ heure à la demi-journée, vous découvrirez la beauté offert par la Baie de Quiberon et par le Golfe du Morbihan.FLYBOARD : Avide de sensations fortes ? Volez comme Iron-Man ! Vous vous élèverez à plus de 2 mètres de haut. Une Expérience stratosphérique.*encadré à distance par un moniteur diplômé.Renseignements, bons cadeau et réservation en ligne sur notre site internet.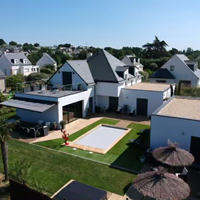 Several possibilities of exit as well in individual as in group towards Houat, Quiberon, island of the monks. To do.
Restaurant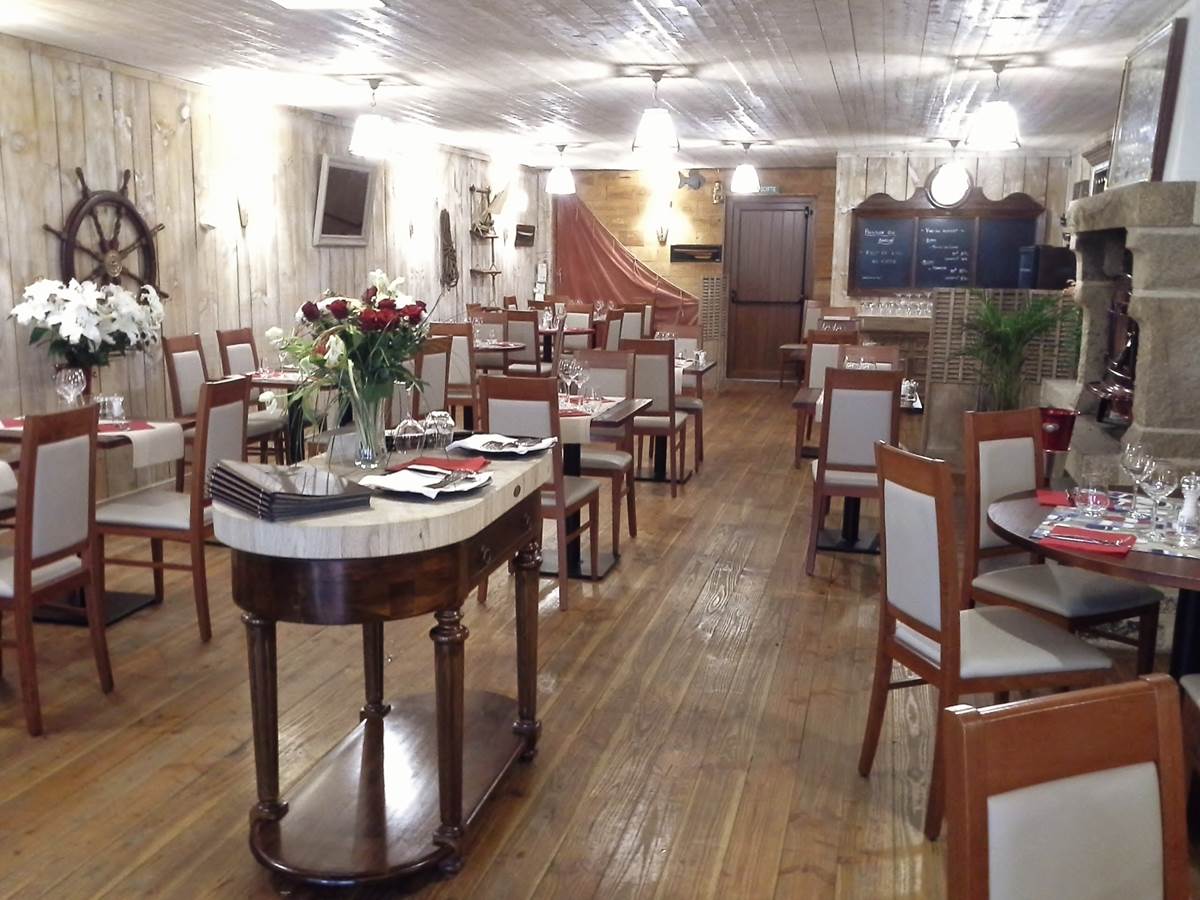 to 0.2 Km in our area
Brasserie Le Winch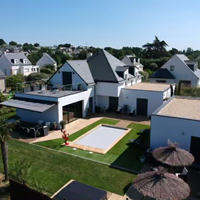 Very good restaurant and regular concerts are organized.
Cultural activity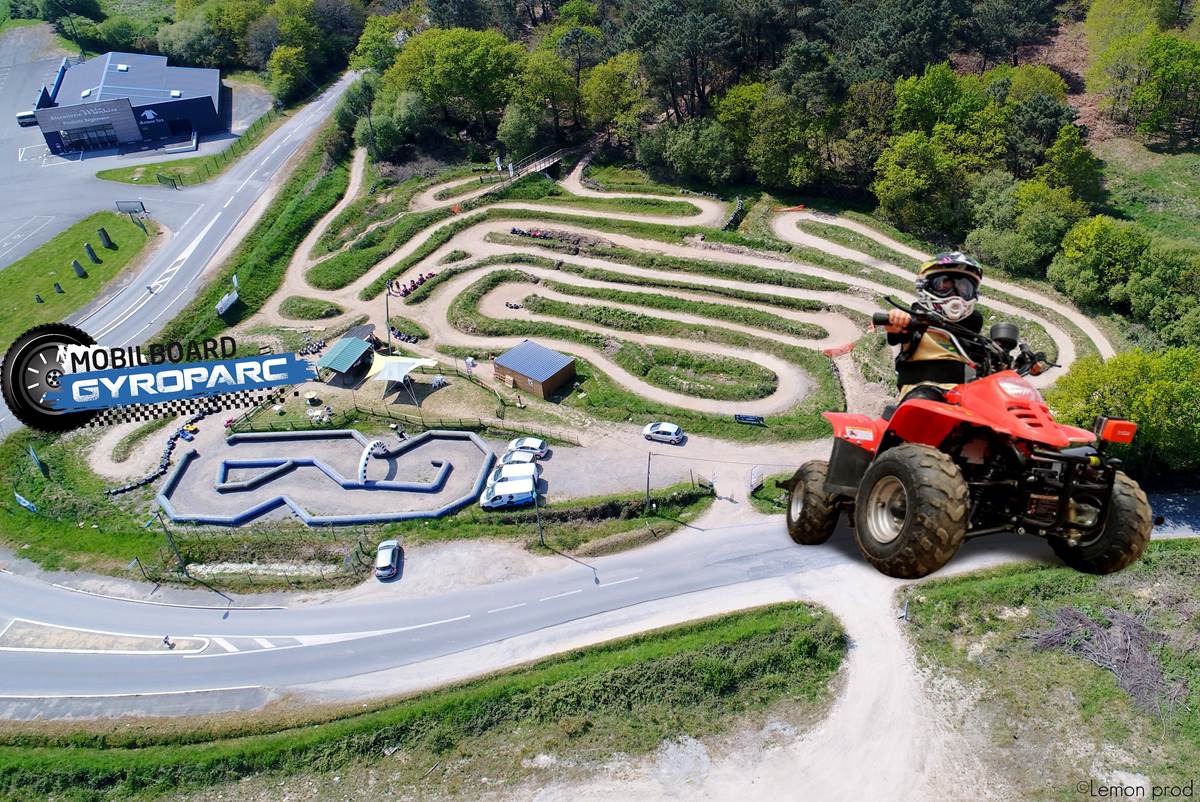 to 26 Km in our area
Mobilboard Gyroparc
 Quad, Buggy, Segway in Carnac Unique in France, gyroparc is a concept based on technological innovation and respect of the environement. Accessible from 2 Yo, the parc offers more than 1km of tracks in a wide natural space. The whole family can drive playful vehicles on 5 circuits among which one is inflatable and another goes through the forest. The youngests get aboard racing cars they can drive under parental supervision, children pilot quads or buggys and the oldest go for an adventure on pocket quads or on Segways. Sharp turns or long curves, slaloms or crossings, bumps and technical passages... There is something for every taste ! For a birthday, a bachelor party, an outgoing with friends or family, a company seminar... the parc offers you discovery sessions or multi-sessions formulas.